I read (and watched) Sally Rooney's Normal People in under 48 hours.
Now, I'm not one for savouring things, even normally. Books and TV shows, though split into parts, are wholes – and I always have a niggling fear that, if I consume them too slowly, I'll have forgotten the beginning by the time I've made it to the end. I'm fearful that I'll miss something – whether it's a clever cyclical moment, a key part of the plot or merely who a character is after rushing over them.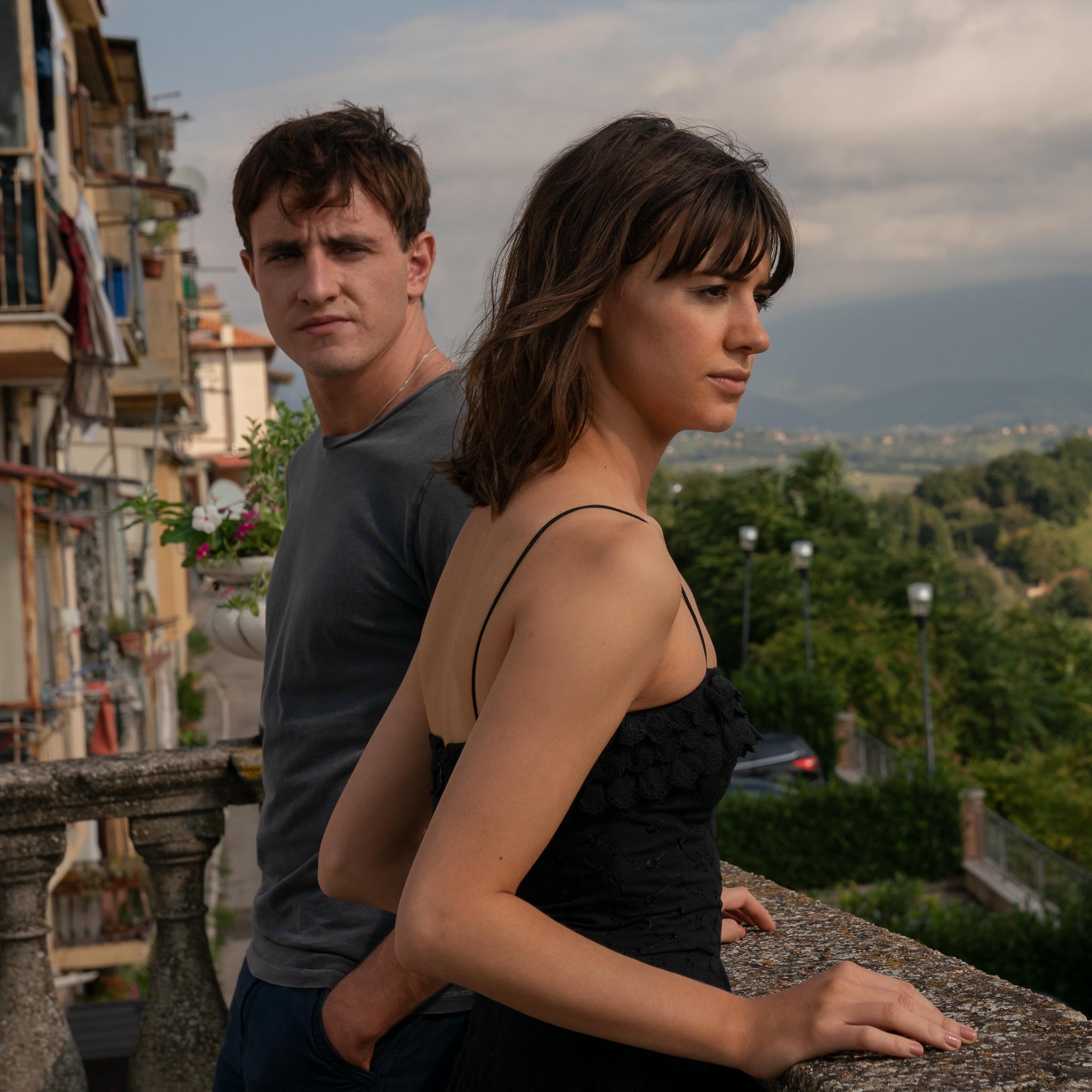 So I read the book, or watch the TV show, as quick as I possibly can – like watching a film, just a really long one. I disregard any other commitments I may have until my mind is too saturated with the fictional world that I can't bear another word or episode, or I finish the book/TV show – whichever comes first.
Normal People – both book and TV show versions of Sally Rooney's second novel – especially compelled me to do this. After reading the first chapter, I felt the urge: that I should invest a large chunk of undiluted time in this book. Upon finishing, knowing the TV series was online in full and just waiting to be streamed, I knew I would have to put aside an extra day for Normal People.
It's difficult to find books that really speak to my generation on the same level as Rooney does in Normal People. I've never read a book that gets it quite so right: from the high school years with the internet and constant popularity contests, to university years and the tricky period of growth that comes with it.
We are born amongst the internet, into lives where mental illness is more rampant than ever, and where watching the news is only ever gloomy. Rooney strikes a balance between these more modern afflictions and the afflictions that have affected every generation: young love, lost love, yearning, acceptance, growth.
Published in 2018, I think Normal People signals the beginning of the rise of more novels like it – about connections between people, but located in the current landscape where connections are harder than ever to form.
Rooney writes elegantly, discarding convention and letting her words hold their own on the page. Thought and speech is sometimes difficult to discern in her prose, only hyperbolising the intimate rapport between her protagonists, Marianne and Connall. The narrative switches between these characters, and jumps from time period to time period, sometimes filling in the gaps with fleshed-out flashbacks, sometimes summarising off-hand or in passing. It feels unmistakably natural, and I was quickly absorbed. I mean, obviously I was absorbed: I read this book the space of a day, most of it in the late afternoon, unable to keep Marianne and Connall's voices out of my head once I'd let them enter it again.
Making the transition from page to screen is never seamless, but I was pleasantly surprised by Normal People. Rooney's written attention to subtlety is portrayed on screen with attentive camera angles, shots that are a little too up-close for comfort, and the incredible acting of the show's leads, Daisy Edgar-Jones as Marianne and Paul Mescal as Connell, playing sensitively with silence and minute gesture. They are the true asset of the show.
There's a lot of publicity describing Normal People as 'horny' or blatantly a 'porno', but there's something so tender about the sex scenes in the show – something so awkward in the silence and noise, and something so necessary in the naturalism. I found some shots quite entertaining and quite illuminating – so that's what that looks like from the outside – and others almost painful in their awkwardness.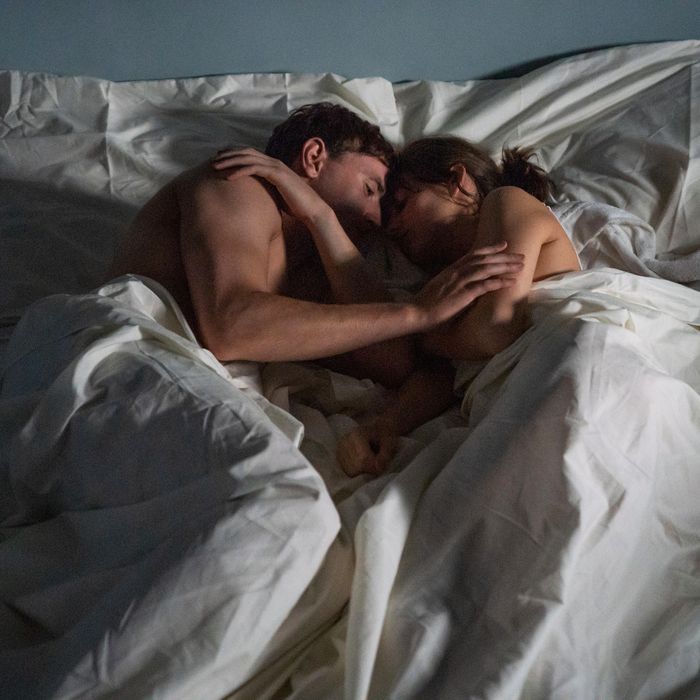 But it's so refreshing to watch a sex scene without the fireworks, the perfect bodies, the fiction. When Connall asks, 'Is this OK?', it's really impactful. These questions, these tiny moments of consent – 'Do you like that?' – that make sure the other person is enjoying the sex don't have to be awkward, and TV representations teach valuable lessons.
Over in Ireland, where Normal People is set, there has also been a lot of criticism for a national broadcaster screening sex amongst teenagers in a television show. In response, I think writer Mary McGill put it best:
"Sex is many things but it is not a sin and it is not shameful", she wrote. "Young people in particular deserve better". This is another reason for the show's importance and place in today's climate. Young people have sex, but they're rarely shown it in the media. Of course, we shouldn't necessarily be glorifying sex at a young age, but young people do have sex. It is only right that TV reflect this, and we should be encouraging these representations of safe and consensual sex, not discouraging it out of fear that more kids will have sex as a result.
Sexual encounters don't just happen between 25-year-olds with perfect bodies and a way with words, but this is all we're really shown. And this – along with the porn industry – confuses young people's expectations of sex, what it should involve, how it should look and how you should look when you take part. There is nothing wrong (indeed, there's something incredibly right) with televising teenagers having consensual sex, and having awkward sex at that.
There has also been some publicity questioning whether Normal People would be so popular if it weren't for lockdown and people having nothing to do. And, perhaps, there is some merit in this – of course, trapped at home, more people are going to turn to the TV. However, this is extremely valuable in that Normal People is such a powerful book, that portrays sex in this incredibly realistic way, but falls short in that it's a book, and so only caters to quite a small population in comparison to TV. But, being on TV – and on streaming services – this show about identity and growth, femininity and masculinity, mental health, violence, sex and relationships is being accessed by millions of people, many of whom maybe wouldn't ordinarily tune-in, and many of whom wouldn't read the book.
Normal People is a masterclass in naturalistic sex and consent, both on the page and on screen. It's attracting a lot of attention because with naturalistic sex comes nudity and explicit content, and people aren't always ready to see that, especially on the BBC. But, regardless of whether everyone is 'ready' or not, this is something we need to see. And it's something we need to normalise. Normal People has set the bar – hopefully, more TV will follow.